You may have seen on the 2 Wish Upon a Star Facebook page in January that Rhian had been made memory quilts out of George's baby clothes. The person who made those quilts is Jackie (also my mom!), and this is her story.
Hello, nice to see you. Who are you and where do you come from?
I'm Jackie. I live near Pontypridd now, but until 12 years ago, I lived in Sutton Coldfield in the West Midlands.
What's your crafting story?
I started sewing and embroidery when I was very young: my mom taught me and my sisters how to sew. She was self-taught, so when we got to secondary school, none of us were considered to be very good by our teachers.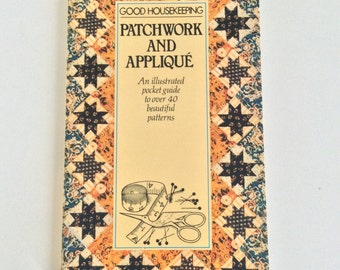 I started quilting in about 1986. My husband bought me a book for Christmas, the Good Housekeeping Guide to Patchwork and Appliqué and I think that he really rues the day.
There was a quilt in this book called Rose of Sharon, an appliqué pattern, where you applied levels of fabric and different shapes onto a background to make roses. I decided that I was going to make this quilt – I had no idea what I was doing, how to quilt or any technique: I just went ahead and did it! I used all of the wrong fabrics, polycotton sheeting, satins and fabrics like that.
At about this time, my younger daughter started having health problems and I was going backwards and forwards to the hospital with her a lot. It was really handy that I could take these pieces of fabric in a little bag with my needle, cotton and scissors as it gave me something to do.

It took me 7 years in total to finish the quilt and I was quite pleased with it – and actually, it wasn't bad, all things considered. I'd drawn the original design on the back of an envelope, and the quilt came out of that scrappy bit of paper which went everywhere that my bits of fabric went! When I finished it, I had the cheek to show it at Quilts UK in Malvern, which at the time was the most prestigious show in the country. Since then, quilting and patchwork have become an obsession – I have a room at home dedicated to my sewing, and you can hardly move in there because of all the fabric and bits and pieces I have.
I also love knitting. I don't knit now so much as I used to, and I will only knit for my daughters and grandchildren if there is something they specifically ask for.
Why did you decide to make for Cwtch of Comfort?
I was so moved by Rhian's story that I wanted to do something. I didn't fancy knitting blankets, but had heard of memory quilts being made for people, so I offered to make memory quilts for Rhian and for George's grandparents, using George's baby clothes.
It was very difficult to make the quilts – on an emotional level because I was terrified of spoiling the clothes, and also on a technical level because baby clothes are, by their very nature, stretchy and don't lend themselves to staying in one place. I had to support each piece of fabric with some very fine interfacing before I could start to make the quilts, and that took quite a while.
I then had to design the quilt – that was the easy part: George was Rhian and Paul's star, so the quilt blocks were different types of stars. All the squares were joined together by using the quilt-as-you-go method. I made 2 quilts – hopefully they will allow Rhian, her parents and her children to draw comfort and strength by giving them a cwtch.
What's next?
 I'm now making quilts for Holly and Isaac out of Paul's shirts. I'm currently in the process of cutting up the shirts, removing all of the buttons, and keeping interesting pockets, tags and labels. They're very colourful, very smart, and I'm looking forward to making bright, colourful, cheerful quilts – I've seen some fabulous quilts made out of shirts, and I'm sure that Rhian and the children will love them when they're finished. I am only at the cutting out stage as yet, but I'm looking forward to doing it.
Thank you very much for sharing your story.
If you have made blankets and quilts and would like to share your story, please get in touch with us: we'd love to hear them!